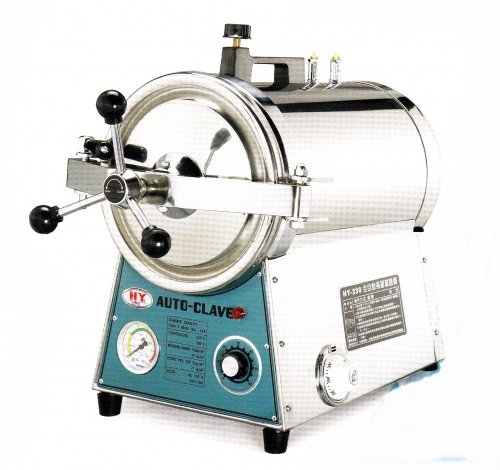 Type : HY-260
Chamber capacity : 26cm x 46cm
Inside capacity(L) : 24.41 (L)
Outside size(cm) : 60x36x47(+/-10%)
Voltage 110V/Current : 15A
Voltage 220V/Current : 10A
Heater : 1500W
Automatic break electric current device without water : Have the device
Sterilize Temperature : Hightest 127 ํC , including under temperature
Sterilize Pressure : Hightest 1.5 kg/cm² , including under temperature Sterilize Time : 35 minutes - 60 minutes Material Quality : Stainless steel SUS#304, Boiler chamber surface with burnish.
Double pressure adjustment: adjust the inter pressure, if over standard value automatic vent.
Sterilize Box-use stainless stell material
Machine addition the box-Box size match boiler chamber sureface with burnish.