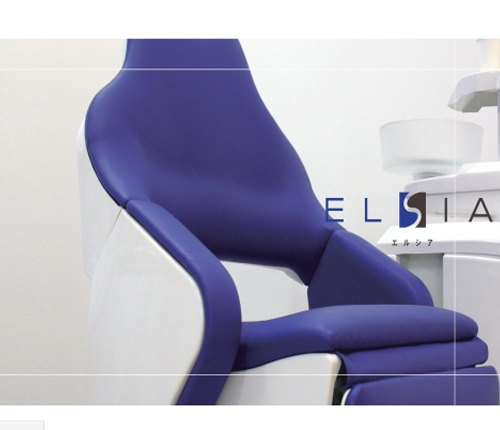 ELSIA
Table panel switch
Rotation speed and torque control of micromotor
-Rotation control and digital display function which enables the utilization of motor function widely are equipped.
-Brushless motor (optional extra) enables torque control in low-speed mode. It responds to not only cutting but also root canal therapy and PMTC
Auto-reverse/ auto-reverse + auto-forward can be chosen as a root canal therapy function.
Auto failure diagnosis function
Elsia has equipped an auto failure diagnosis system that displays the error code to the partial failure or error of unit function in main switch turn-on state.
Assistant table User-friendly button allocation
12 buttons are allocated in assistant operational panel and can be operated equally with the doctor's panel.
Spittoon
Rotational function
Spittoon bowl can be turned up to 90 degrees flexibly and patient can gargle with reasonable position. Universal design spittoon is gentle for children and the elderly
Chair
Comfortable semi-bucket seat for both doctor and patient
Small shoulder top and thin back upholstery enable the doctor to sit close to the patient. Semi-bucket type seat wraps the patient's body gently and spaciously and provides a sense of ease to the patient.
Back upholstery reclines from 0 to 90 degree
90 degree reclining suitable for confirming the accurate articulation squarely and shade taking. 0 degree for anemia patient in treatment and horizontal treatment Features.
Comfortable reclining function
Movement shock can not be felt since the start and stop the motion of the chair is controlled as slow movement.
Lowest chair seating face height of 350mm
Smooth exit and entry of children and the elderly. Chair memory of "Kid-dedicated mode" (new function) which is adapted to children's proportion can be switched by single finger action.
.
จัดส่งและติดตั้งสินค้าทั่วไทยภายใน 30 วัน