บริษัท TAIYO MEDICAL INSTRUMENT จำกัด
ได้เข้าร่วมโครงการกับ ศูนย์บ่มเพาะธุรกิจ สำนักงานพัฒนาวิทยาศาสตร์และเทคโนโลยีแห่งชาติ (สวทช.) ในโครงการ "เสริมสร้างผู้ประกอบการ NEC และกิจกรรมบ่มเพาะวิสาหกิจปี 2556"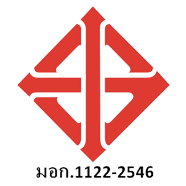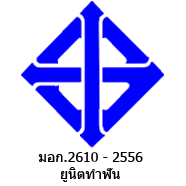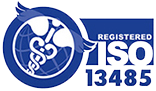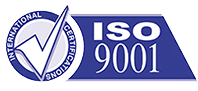 Provide comfortable and stability
The left and right interchangeable type can meet the requirements of the dentists with different operating habits and protruding human-centered design concept
(Grounded dental unit)
The excellent dental unit can make your patients feel relaxed and create a comfortable treatment environment. Saving high repetition time makes the treatment process easier and quicker. The grounded spittoon unit is steady and firm. The top-mounted instrument tray is easy and flexible.
(DENTAL UNIT)
Our dental unit can make your patients feel relaxed and create a comfortable treatment environment. The dental unit is with a grounded spittoon unit and 4 handly operating.
Low-mounted instrument tray is with more space.
Slide Rail
The backrest slide rail adopts an aluminum alloy track control transmission mechanism which is importing fast motor. The backrest operation is not only rapid but also smooth.
Chair frame
All the metal parts of the dental unit are produced by laser-cut molding process. The key parts are produced using mold pressure injection molding (aluminum alloy) products with high precision and reliable quality.
Footpad
The footpad adopts dual material design, added pad design, footpad adopts mold injection molding process, the material is wear-resistant, strong corrosion-resistance PP material can be cleaned and disinfected directly with alcohol, convenient to clean-up after treatment
Relaxed and comfortable design
The whole unit is with flow line and humanized design, the patient would feel comfortable and safe during the operating with chair synchronized movement(24 degrees)
Headrest
The headrest adopts a new double-joint design, a variety of height adjustment can be used for all kinds of people, but also can meet a variety of special treatment needs, handle locking device, easy to use, safe and reliable
Detachable headrest, backrests and seat cushion
Headrest, backrest and seat cushion are made of durable PU (optional microfiber leather). The materials have passed the European CE certification. At the same time with a new installation design, can be uninstalled quickly, convenient daily cleaning and care.
Double safety switch
1.Backrest with safety stop feature
2. The safety switch protects user's safety during any accidents happening
New low-mounted instrument tray
The new design of the low-mounted instrument is with 2-memory, simple controlling keyboard easy operating, rotating handpiece holder gives you more space requirement
Comfortable and healthy working environment
The unique taste of modern style is created by the pursuit of the supreme realm of life aesthetics, the straightforward and precise design style, and the exquisite and accurate process expression
Provide the best quality product
With simple style, exquisite workmanship, creative environmental protection material selection, we produce refined fashion products