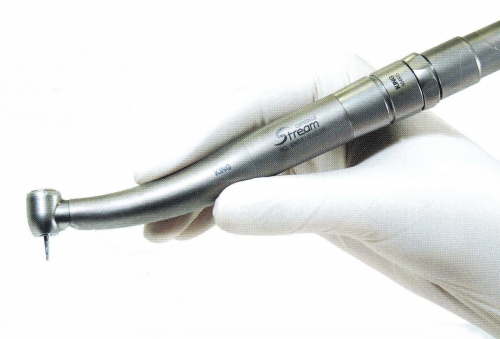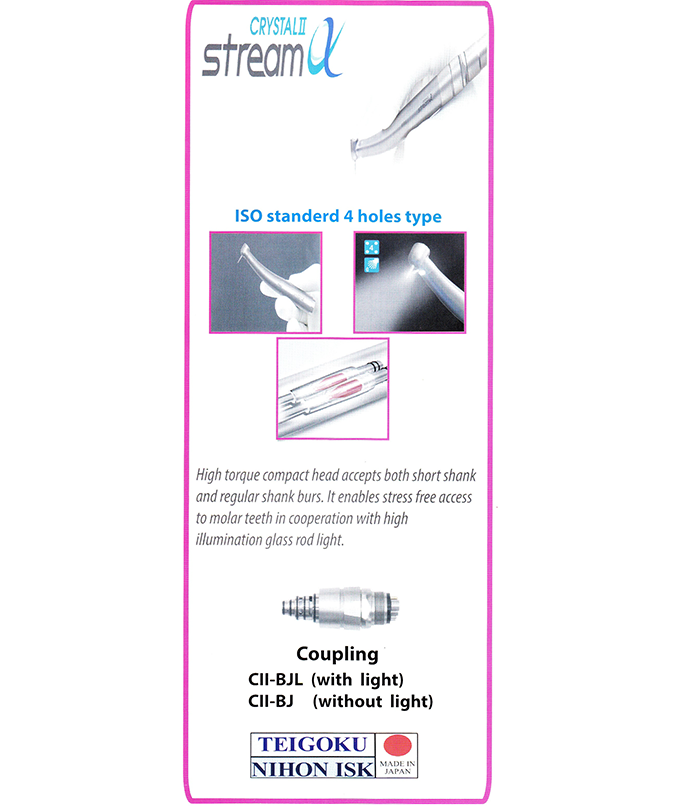 Teikoku King handpiece stream
High torque and accepts both Short shank and Regular shank Bur. It realizes stress-free preparations even in molar teeth area in addition to high illumination to high illumination glass rod light. Precise 1/1000mm process and special heat treatment for rotation support portion enables triple durability.
Feature
Pure Titanium Body
Tough and light pure titanium body. Titanium is the material that shows high adaptation to the biological body and harmless to the human body. The body shape is designed to reproduce delicate finger movement.
Built-in Non-Retraction Valve
To prevent retracting of oral contaminants which are vacuumed with water. Non-Retraction Valve is built-in. It takes an important role in the prevention of infection.
Grass Rod Light / 4-Port Spray
With 25,000Lux light source. Glass Rod Light emits uniformly- illuminated light to preparation area efficiently and has high durability for autoclaving. Four directions spraying to the whole bur makes efficient cooling and prevents the clogging of burs, too.
Head angle of 20 degree keeps tooth axis parallel
Bur axis direction and tooth axis can be set parallel